in the kitchen with…
Celebrating Soup
Our contest at the Iowa State Fair is a winner.
Story by Carol McGarvey
Featured in September/October 2021
Try the Recipes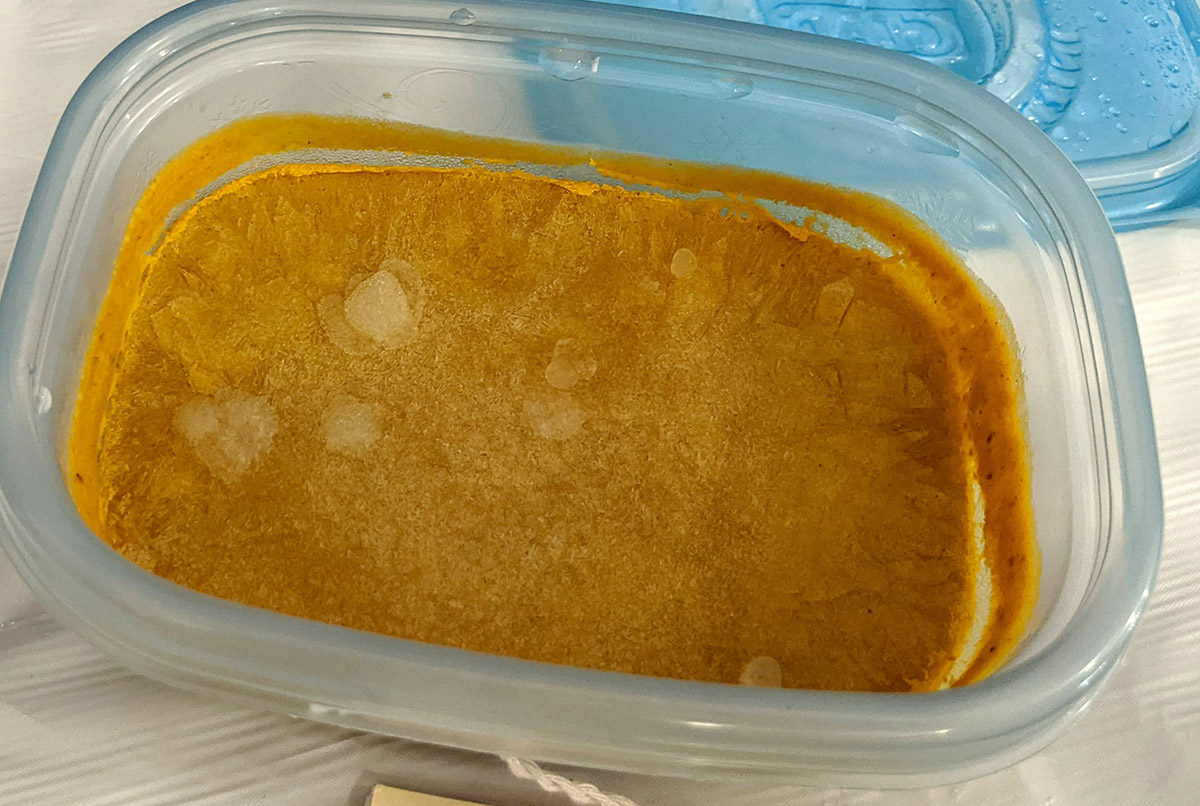 SHARE!
Everyone has a story, and we hope you will help us tell the tales of a variety of Des Moines cooks. Please send us your ideas. Tell us the names, contact information, and a little about your cooking friends. Contact us.
We're baaaaaack! Along with everyone else who was on hiatus last year when the Iowa State Fair was canceled because of the COVID-19 pandemic, Welcome Home Des Moines magazine was back at the judging table in the Elwell Family Food Center this year.
Pat Berry, the new food superintendent, said entries were down in some categories and stable in others.
But we had a full table of yummy soups to taste. There were a total of fourteen for us to sample. Many were cold-weather soups to help get us ready for the seasonal changes to come. There was also a lovely cold cucumber soup to help us use this year's bounty.
Protocols were in place to help us through the Delta variant that is wreaking havoc during this year's COVID experience. Audience chairs were set up farther away from the judges than before, and all the workers in the food department wore masks at all times.
Our first-place winner, Jacqueline Riekena of West Des Moines, literally jumped for joy at the news she won the top prize. She entered 20 items in this year's food competition. She says she tries to enter contests with good local sponsors. We thank you!
"My husband was in the military, so we moved around a lot," she says. "Wherever we were, I entered the state fair food contests." She has entered the Oklahoma, Texas, Virginia, and Montana fairs, among others.
Her takeaway: "But you know what. Here in Iowa, ribbons really mean something. They really do." •
This Year's Winners:
First Place: All-American Bacon Cheeseburger Soup by Jacqueline Riekena
Second Place: Favorite Wisconsin Cheese Chowder, Olivia Smith
Third Place: Pumpkin Soup by Brenda Klyn
Honorable Mention: Midwest Crab Corn Cake Soup by Bridget Lottman