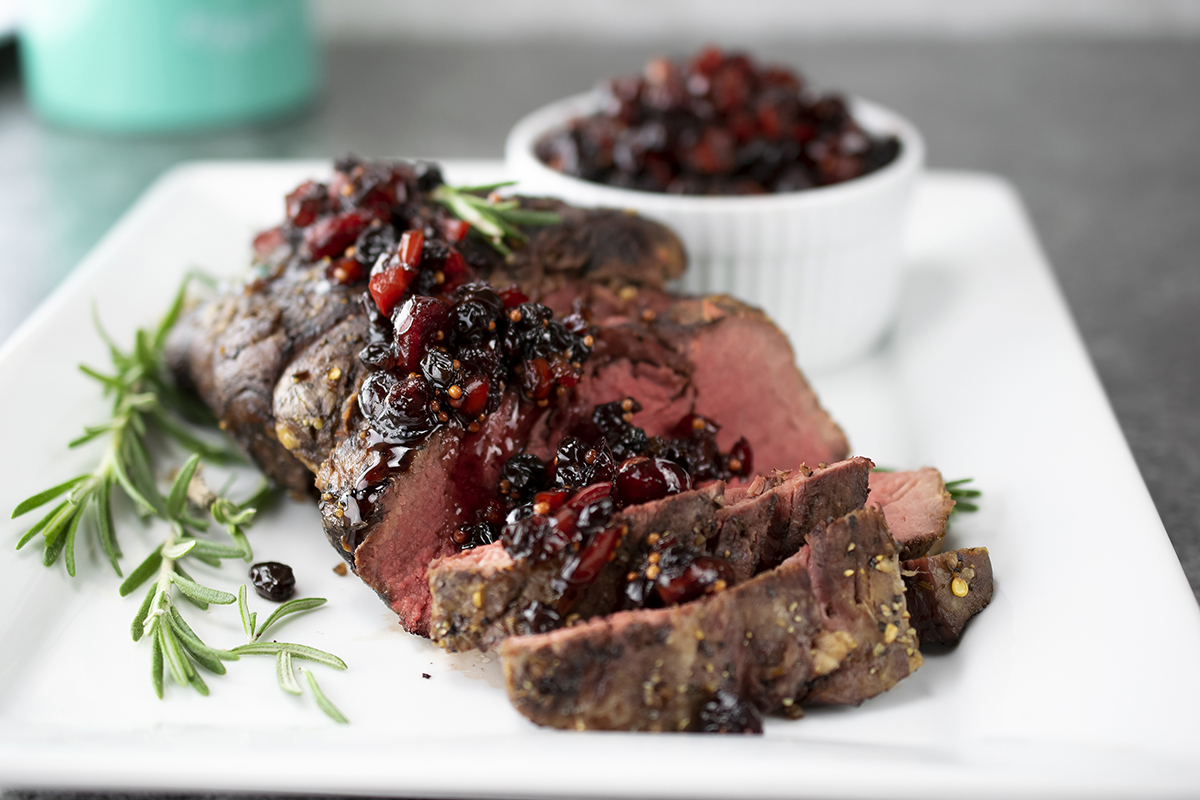 Holiday Roast with Red Pepper Cranberry Sauce
Photography Courtesy OmahaSteaks.com
Featured in November/December 2020
Ingredients
Roast
Butcher's twine
1 2-pound Chateaubriand roast
2 tablespoons plus 2 teaspoons canola oil
Favorite meat rub
Red Pepper Cranberry Sauce
1 tablespoon olive oil
2 medium red bell peppers, finely diced
1 cup red wine
¼ cup red wine vinegar
⅓ cup sugar
2 teaspoons yellow mustard seeds
6 tablespoons dried cranberries
6 tablespoons dried currants
¼ teaspoon salt
Instructions
Roast
Preheat oven to 250°F. Using butcher's twine, tie roast to maintain shape. Coat all sides with 2 tablespoons of the canola oil and season with rub.
In a medium skillet heat remaining oil. Sear all sides of roast 2 minutes each.
Place roast in roasting pan and bake 1 hour 30 minutes.
Sauce
Heat a medium skillet over medium-high. Add olive oil and diced peppers; cook and stir 3 to 5 minutes.
Add remaining ingredients. Bring mixture to boiling, then turn temperature to low and simmer 20 minutes or until liquid is mostly evaporated and thickened.
Top each meat serving with Red Pepper Cranberry Sauce. Makes 2 cups sauce.
Recipe courtesy OmahaSteaks.com