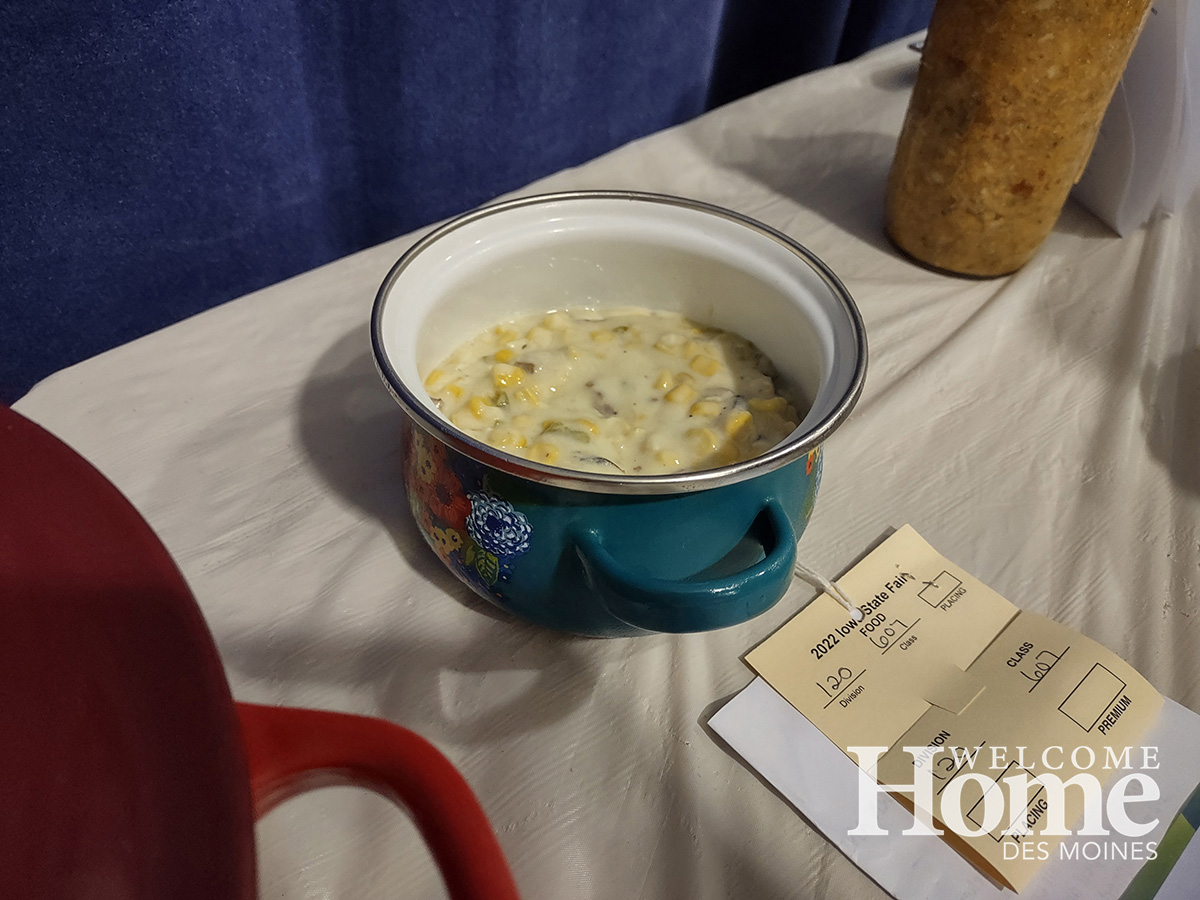 Creamy Corn and Bratwurst Soup
Ingredients
2 14½-ounce cans chicken broth
2 cups fresh sweet corn kernels
1 cup half-and-half
1⁄3 cup chopped onion
½ cup chopped green sweet pepper
¾ cup plus 3 tablespoons all-purpose flour
½ cup cold water
½ teaspoon salt
¼ teaspoon black pepper
2 cups chopped fully cooked bratwurst
Instructions
Combine broth, corn, half-and-half, onion, and sweet pepper in a large saucepan. Bring to a boil. Combine flour, water, salt, and black pepper until smooth; gradually stir into pan. Bring to a boil. Cook and stir for 2 minutes or until thickened. Stir in bratwurst.
Reduce heat, cover, and simmer for 10 to 15 minutes or until vegetables are tender. Makes 6 servings.
Recipe courtesy of Terri Treft of Sioux City.