in the kitchen with…
Souper Soups Showcase
Our contest at the Iowa State Fair is a win-win.
Story by Carol McGarvey
Featured in September/October 2022
Try the Recipes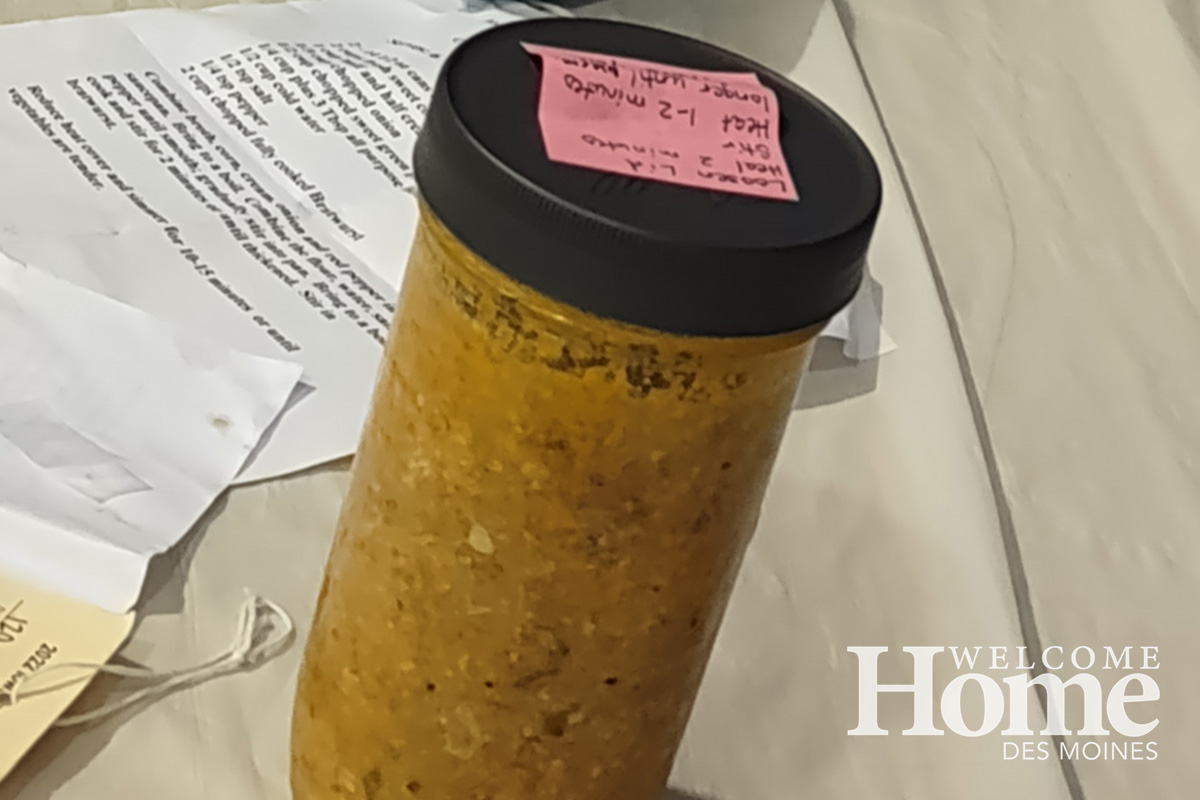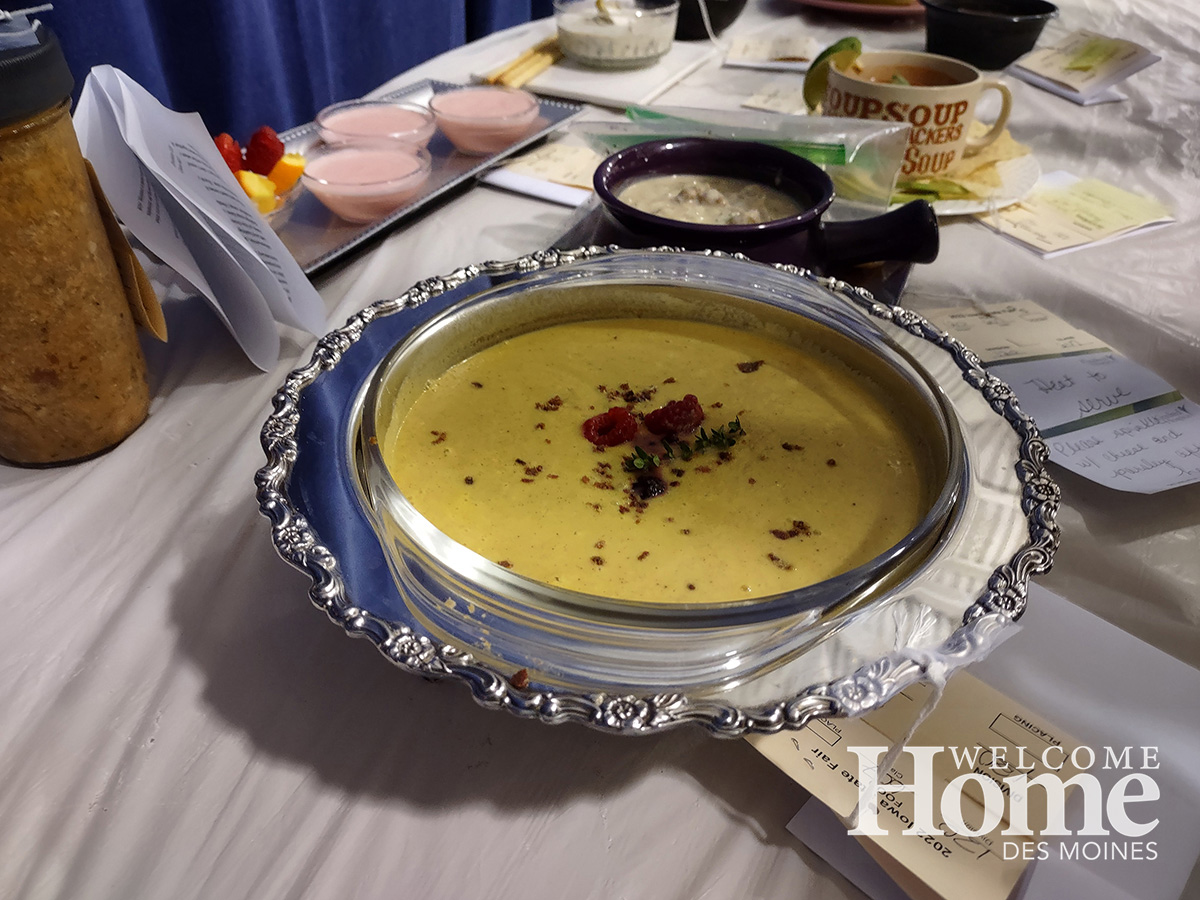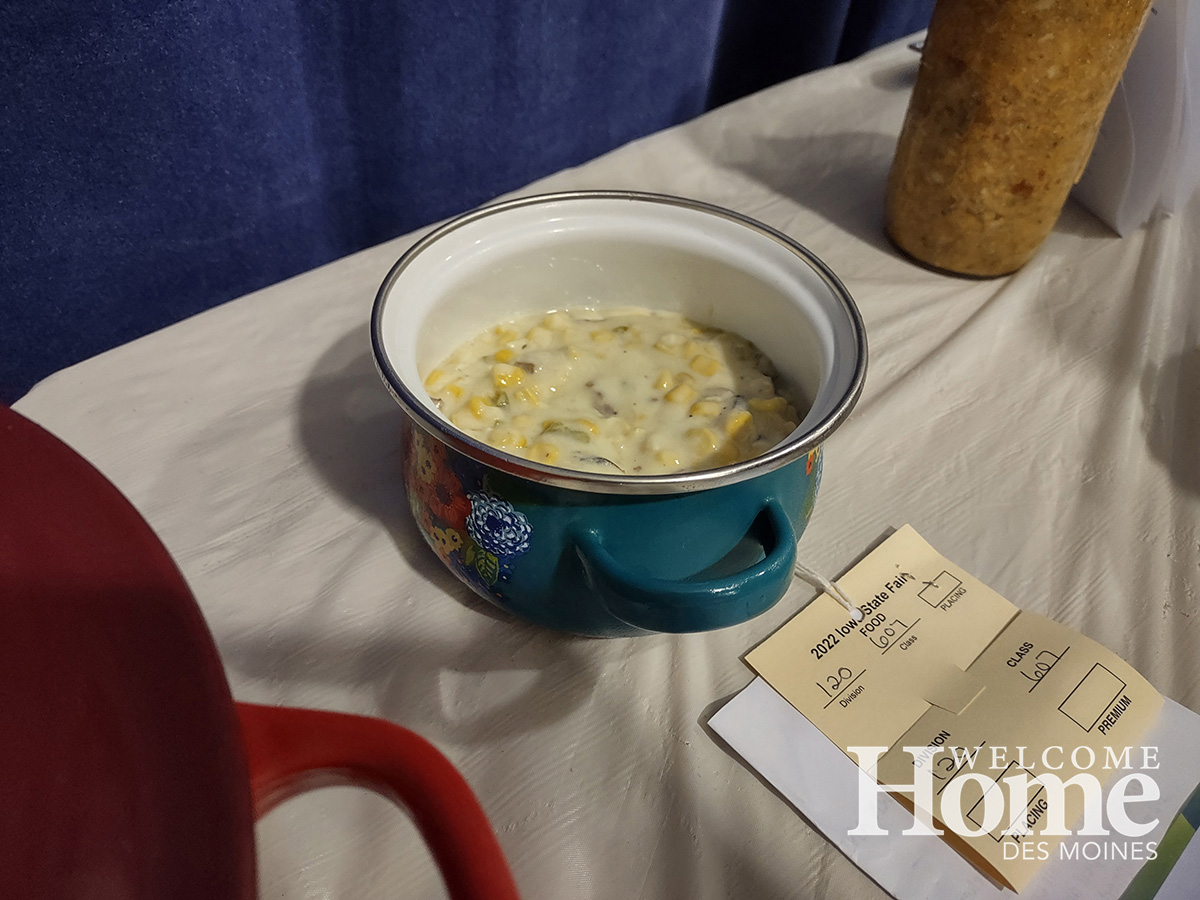 SHARE!
Everyone has a story, and we hope you will help us tell the tales of a variety of Des Moines cooks. Please send us your ideas. Tell us the names, contact information, and a little about your cooking friends. Contact us.
The People's Choice Award for best new food from vendors at the Iowa State Fair went to The Finisher this year. It was a combination of an extra-large russet potato with lots of goodies on top—chopped brisket, smoked pulled pork, and the Rib Shack's famous Bacon Brisket Mac and Cheese. It was topped off with a gourmet barbecue sour cream and signature garlic rub butter for an explosion in your tummy.
We at Welcome Home Des Moines magazine, however, turned our spotlight on a group of delightful soups inside the Elwell Family Food Center. Our Souper Soups is the only contest at the Fair that focuses solely on soup. The chili entries require their own specific contests.
Our contest is also a big win for an Iowa staple. Soup, hot or cold, is an Iowa mainstay. What's better on a cool autumn or winter night than a steaming kettle of soup? The reverse is true of a cold soup on a hot summer day or for a fancy party.
By the way, this year's winner, Jacqueline Riekena, also won our contest last year. She knows her soup!
Have you noticed? So many soups are dependent on the weather. You always know when soup just "feels right." •
This Year's Winners:
First Place: Smoked Salmon Chowder by Jacqueline Riekena
Second Place: Tamale Dumpling Soup by Ellen Reeder
Third Place: Cold Palisade Peach Soup by Jamie Buelt
Honorable Mention: Creamy Corn and Bratwurst Soup by Terri Treft