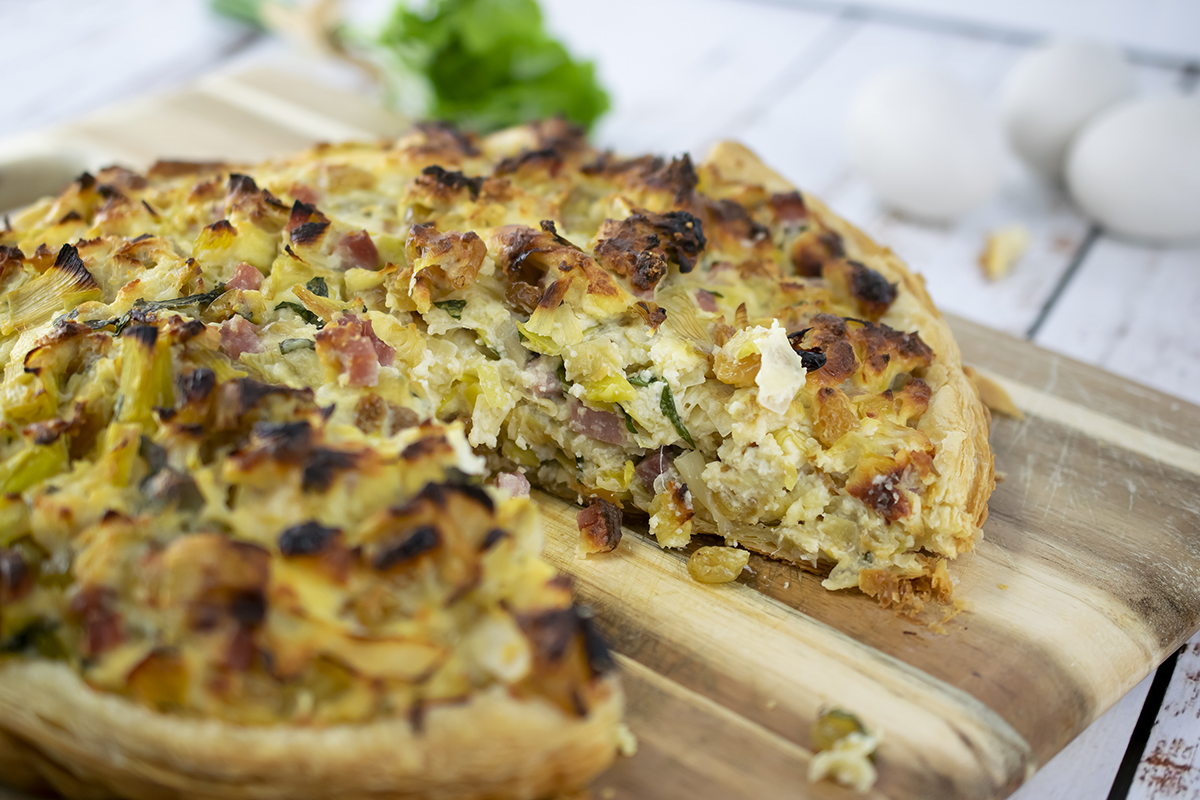 Savory Leek, Raisin, and Ricotta Tart
Photography Courtesy Calraisins.org
Featured in November/December 2020
Ingredients
1 9-inch prepared pastry (not in pie shell)
1 tablespoon olive oil
3 large leeks, chopped
1 cup California golden raisins
3 ounces diced smoked ham
15 ounces low-fat ricotta cheese
3 eggs
3 cups grated Parmigiano-Reggiano cheese
1 cup chopped fresh basil or arugula
Instructions
Preheat oven to 375 °F. Roll out pastry dough and press into a 9-inch springform or tart pan. Bake 10 minutes.
In a large nonstick skillet heat olive oil. Add leeks and cook and stir until browned, about 10 minutes. Add raisins and ham; cook and stir 5 minutes.
In a bowl combine ricotta cheese, eggs, and Parmigiano-Reggiano cheese; whisk well. Add leek mixture and basil; stir well.
Spoon ricotta mixture into tart shell. Bake 40 minutes or until puffed, golden, and set. Makes 10 servings.
Recipe courtesy Calraisins.org